CARDI B Commits $100,000 To Support Her Alma Mater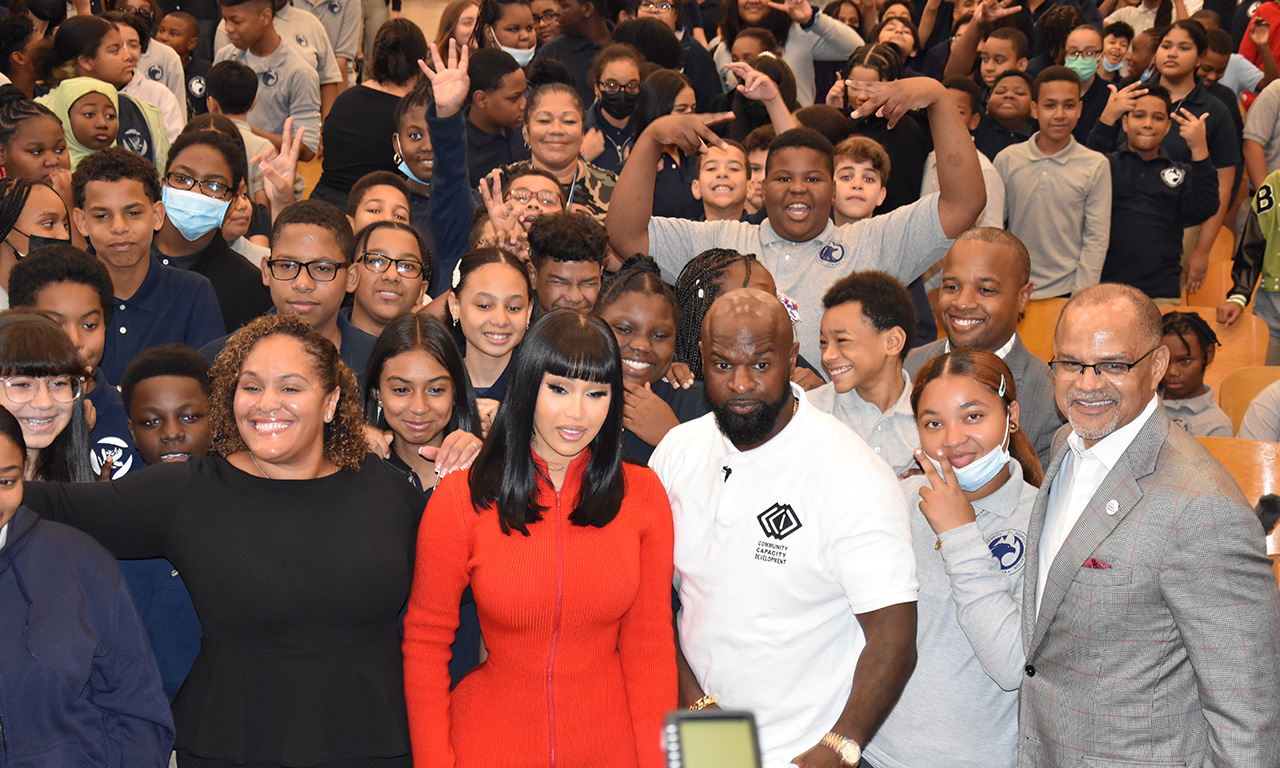 Cardi B, K. Bain, and School Chancellor David Banks Welcomed Students at I.S. 232 – The Alexander Macomb School
NEW YORK – Today, Schools Chancellor David Banks, Cardi B, and K. Bain, founder and executive director of Community Capacity Development, visited I.S. 232 to celebrate the start of the school year by surprising students and staff.
After an inspirational speech from Cardi B about the importance of what her public school alma mater meant to her and the impact of working hard in school in achieving your dreams, she surprised Principal Desiree Resto with an announcement that she will be making a $100,000 contribution to her alma mater.
After this exciting announcement, Cardi B answered questions from students and took a group photo with students and faculty.
"We are thrilled to welcome Cardi B back home to IS 232 in the Bronx, and we are so grateful for her generous contribution to her alma mater," said Schools Chancellor David Banks. "Cardi B's commitment of $100K for the arts will help the school's kids soar to their highest heights. Thank you, Cardi!"
This middle school has just over 300 students in grades 6th, 7th, and 8th.
Photos can be found here.
Media Contact:  [email protected]